New BMW Sports Activity Vehicles® Lineup
The BMW Sports Activity Vehicle® lineup excites from the moment you lay eyes on one of these alluring yet practical models. Each new BMW SAV® for sale in Connecticut boasts a wide array of exciting technology and classic BMW performance, making them top choices for nearby BMW fans. We encourage shoppers to visit our showroom and compare the latest BMW X3 trims and X7 interior features, as each of these models offer something special for the right shopper. Ready to get started? Visit our BMW dealership near West Hartford today.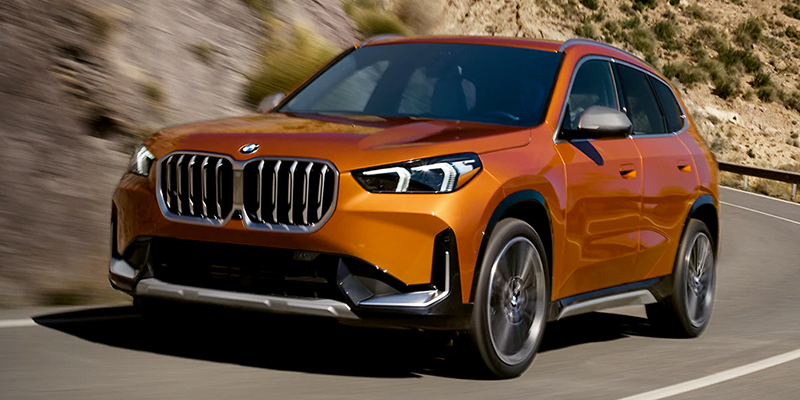 2023 BMW X1
for Sale near Me
The 2023 BMW X1 is the choice of discerning shoppers. The X1 interior features are as impressive as the exterior styling, and you'll feel that this model is tailor-made to your needs. We can show you the BMW X1 engine performance firsthand when you stop by for a test-drive, so contact our nearby BMW dealership today to arrange your review.
2023 BMW X2
near West Hartford, CT
Why buy a 2023 BMW X2 near West Hartford? We think the answer becomes self-explanatory once you take an X2 test-drive, which is when you'll discover that the 2023 X2 engine offers the same level of performance as any other new BMW for sale in Connecticut. If you haven't yet reviewed the 2023 BMW X2 price options or color choices, please contact one of our BMW sales representatives today.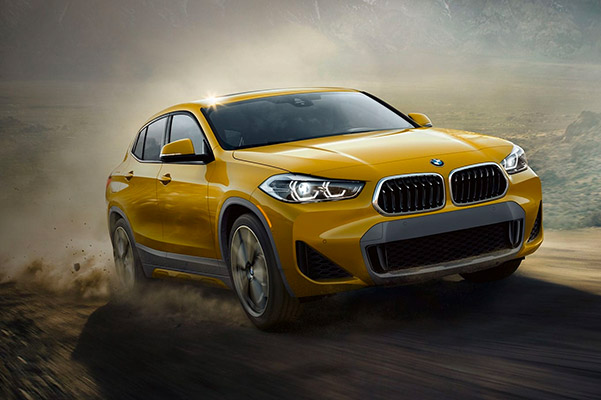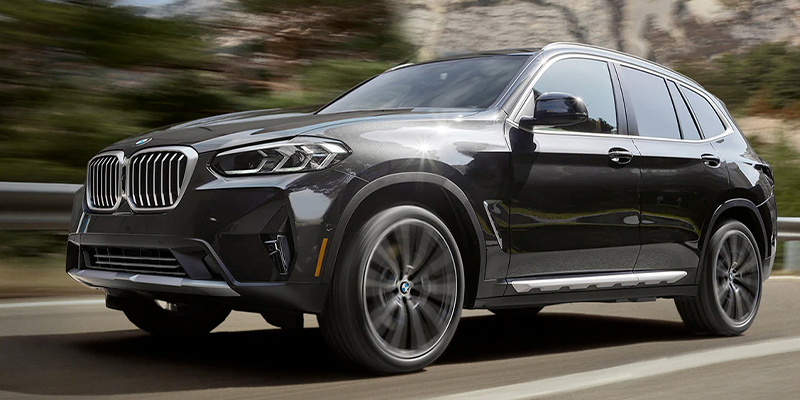 2023 BMW X3
for Sale in Connecticut
One of the most popular offerings at our local BMW dealership is the 2023 BMW X3. The 2023 X3 interior features and technologies have helped differentiate this model versus competing SUVs for sale nearby, and it's clear from a single glance just how impressive this new BMW is. After all, there are many new SUVs in Waterbury, but there is only one BMW X3 Sports Activity Vehicle®.
2023 BMW X4
near Me
The 2023 BMW X4 is a stylish take on the formula that made the X3 so successful. As you review the X4 colors and features, you'll realize how easy it is to make this SAV® truly yours. We can help you compare new X4 specials and price offers, so stop by today to discover why now is the time to buy an X4 in Connecticut.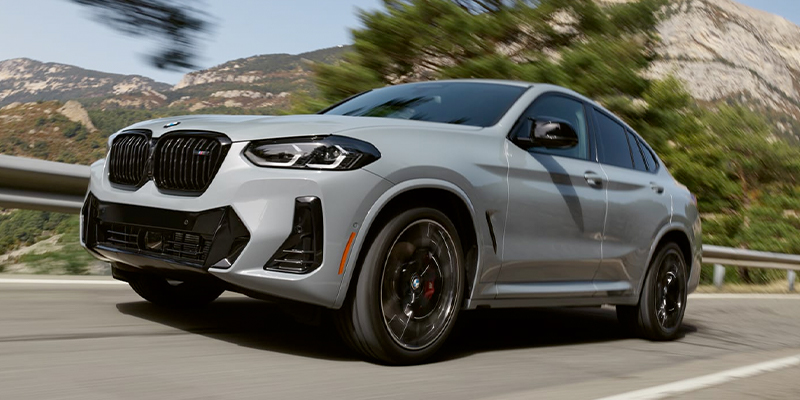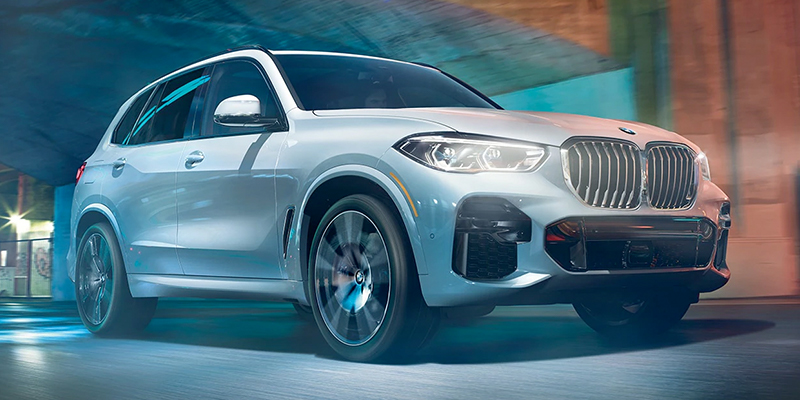 2023 BMW X5
in Waterbury, CT
Connecticut BMW shoppers have found that the 2023 BMW X5 checks all their boxes and then some. Between the 2023 BMW X5 specs and the latest X5 colors, this SAV® offers a plethora of options to help you personalize your driving experience. The reasons to buy an X5 near West Hartford are numerous, and we're excited to see what you consider the most compelling attribute of this new BMW SAV®.
2023 BMW X6
near Me
With style and performance aplenty, the 2023 BMW X6 has made waves among nearby shoppers. It all begins with what's under the hood, as the BMW X6 engine options have done nothing but impress even the most discerning critics. Plenty of horsepower and a track-hungry suspension are at the ready when you buy an BMW X6 M or compare other performance-oriented X6 trims. Find the model you love at our Waterbury BMW dealership today.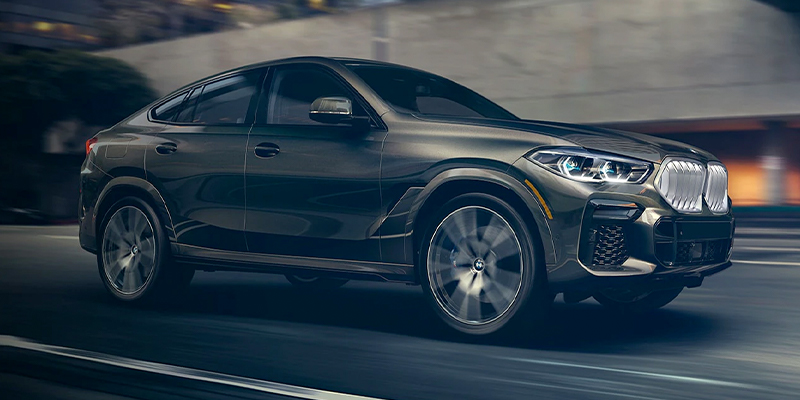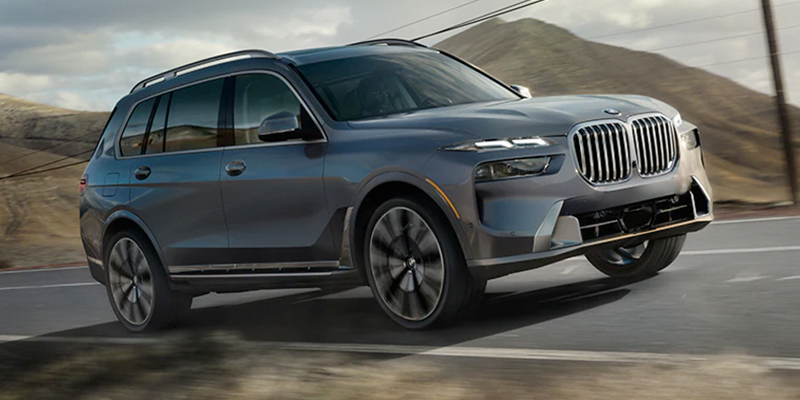 2023 BWM X7
for Sale near West Hartford, CT
The largest BMW SAV® in the range is the 2023 BMW X7. The X7 features three rows of seats and a long list of interior features that you're sure to love. Shoppers can choose between a variety of different X7 trims and engine options, and we encourage potential buyers to browse available X7 colors and price options as well. If you want a large luxury SAV®, this is the one to buy.
2023 BMW iX
in Connecticut
The 2023 BMW iX is an all-new type of BMW SAV®. As one of the most groundbreaking models in the entire BMW lineup, the new iX is an all-electric model that offers zero-emissions performance with the brand's signature flavor. You can review BMW iX charging times as well as the 2023 iX range when you stop by our BMW EV dealer in West Hartford and ask about our preorder options. We make it easy to reserve a BMW iX nearby.